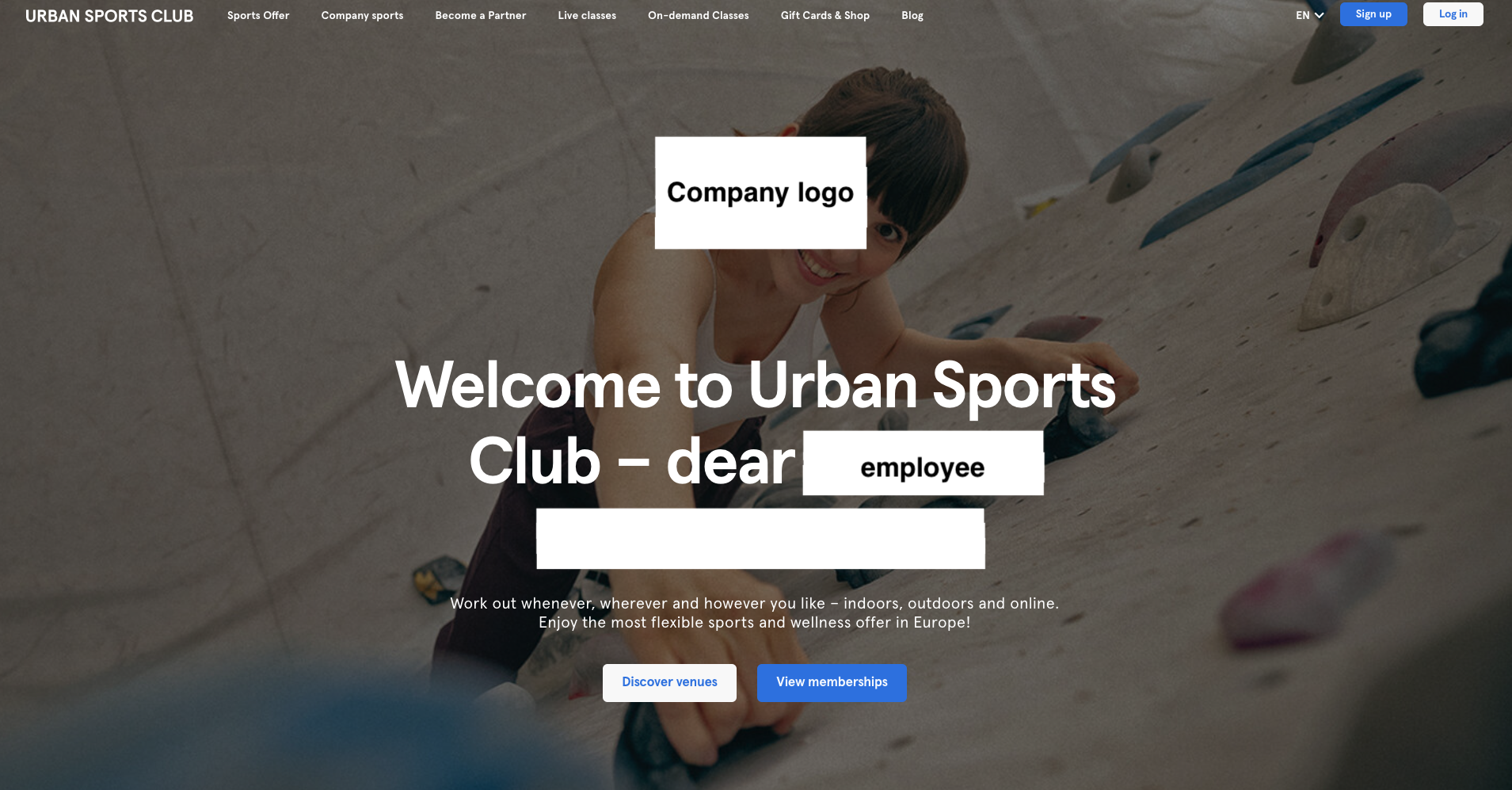 Get started right away with a personalized registration page
After verifying your cooperation agreement, you'll receive a link to a registration page in alignment with the pricing model you selected.
Employees choose a membership
Registration is possible at any time.
Registration only takes a few minutes. Employees will enter their email address and password, contact details, select a payment method, choose a start date, and they're ready to go.
Our memberships start on the 1st of every month.
Employees can switch between membership tariffs on a monthly basis.
Memberships can be paused and cancelled on a monthly basis.
The monthly membership fee is paid to Urban Sports Club directly by the employee. The amount varies depending on the subsidy provided by the employer.
After they register, employees can manage their memberships independently.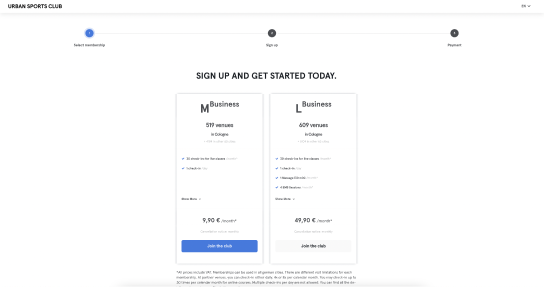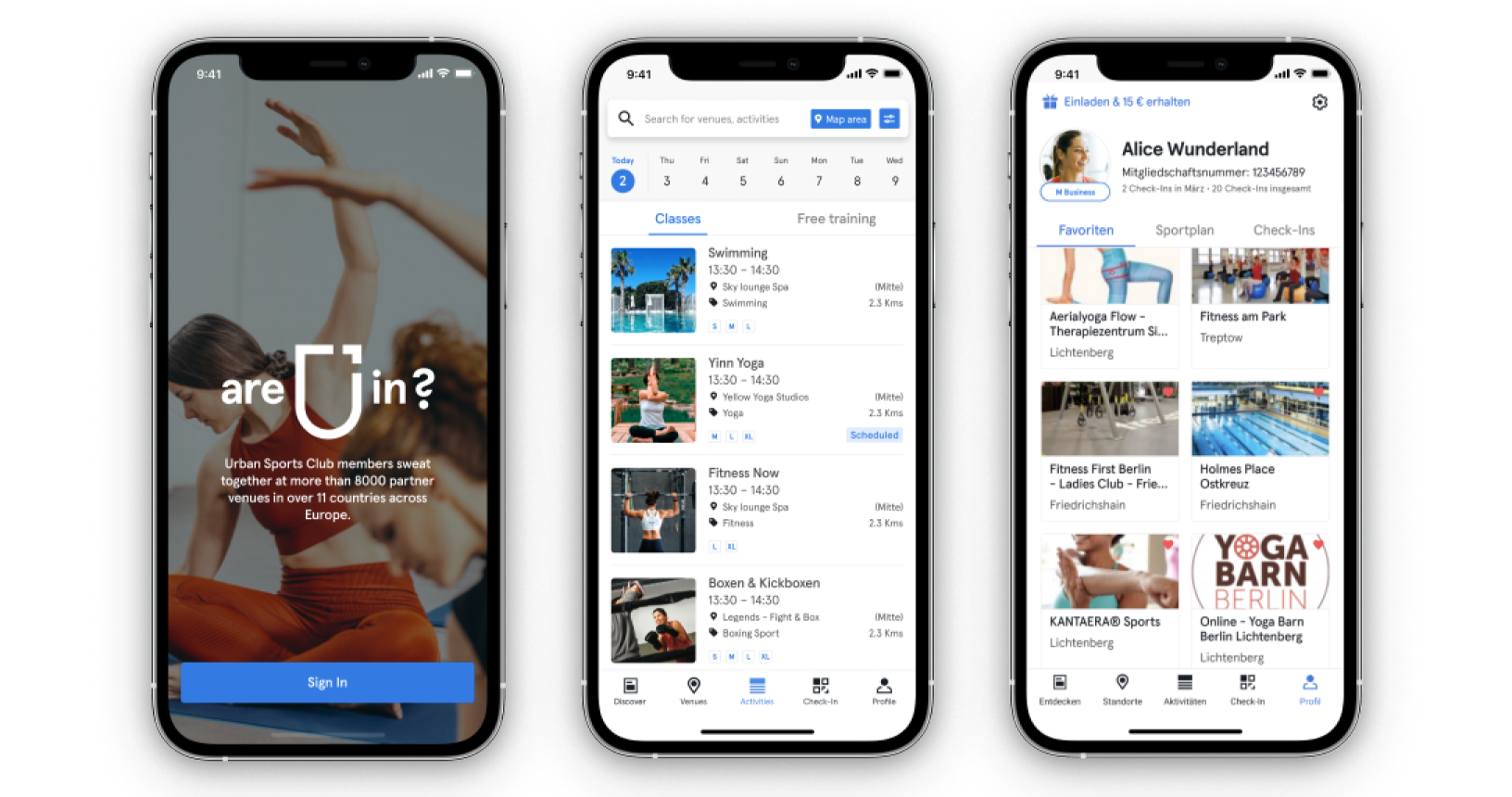 Once registered, employees need to download the Urban Sports Club App.
The search function makes it easy to find new sports, online and offline classes and nearby partner venues.
Classes can be booked directly through the app and added to a calendar.
Members can check-in at our partner venues with their smartphones.
This is what the business portal offers you
An up-to-date overview of the registered employees
Self-managed activation of new memberships requests
Self-managed cancellation of employee memberships
Overview of registered company data
Contact details of your Urban Sports Club contact person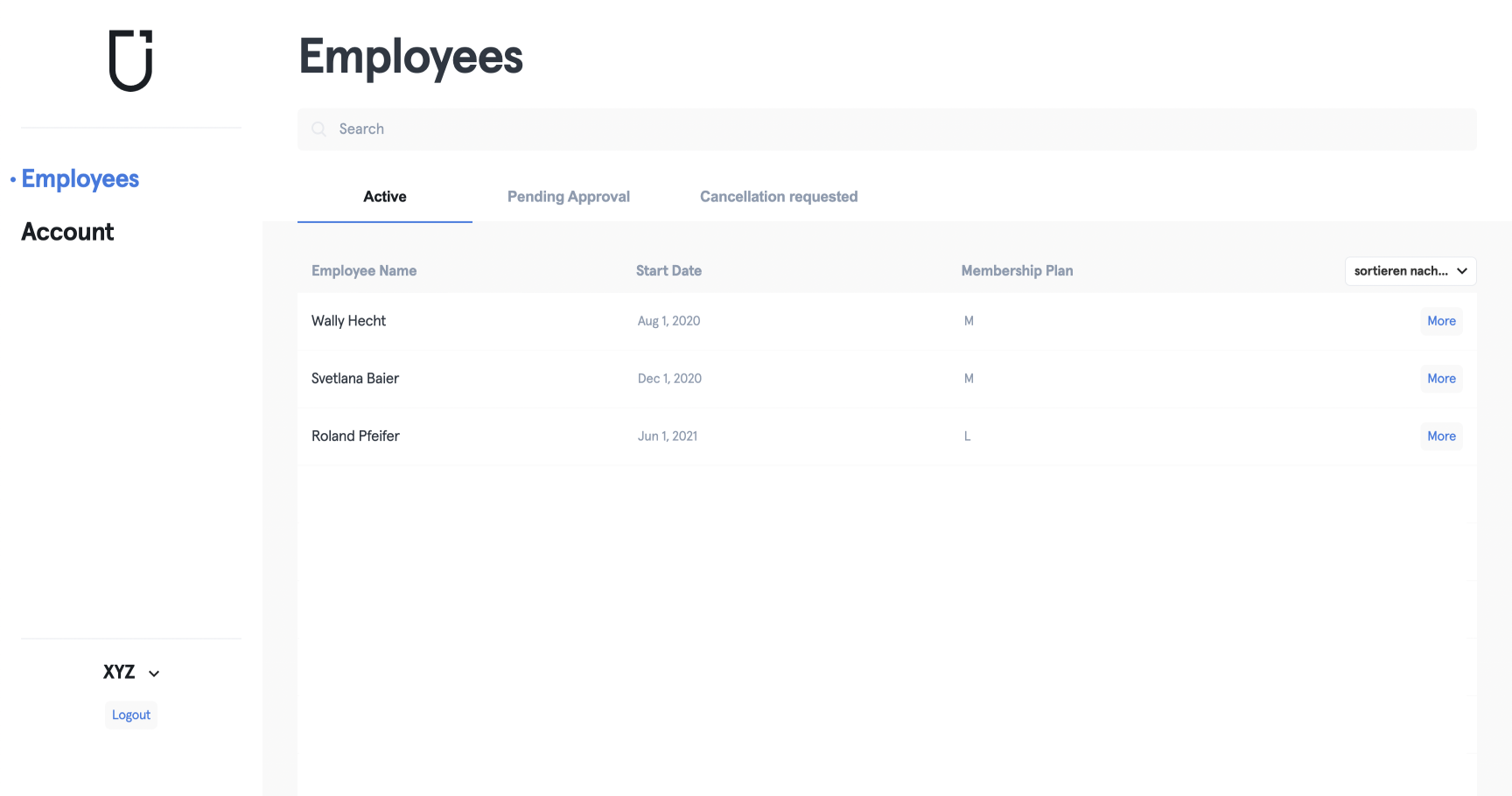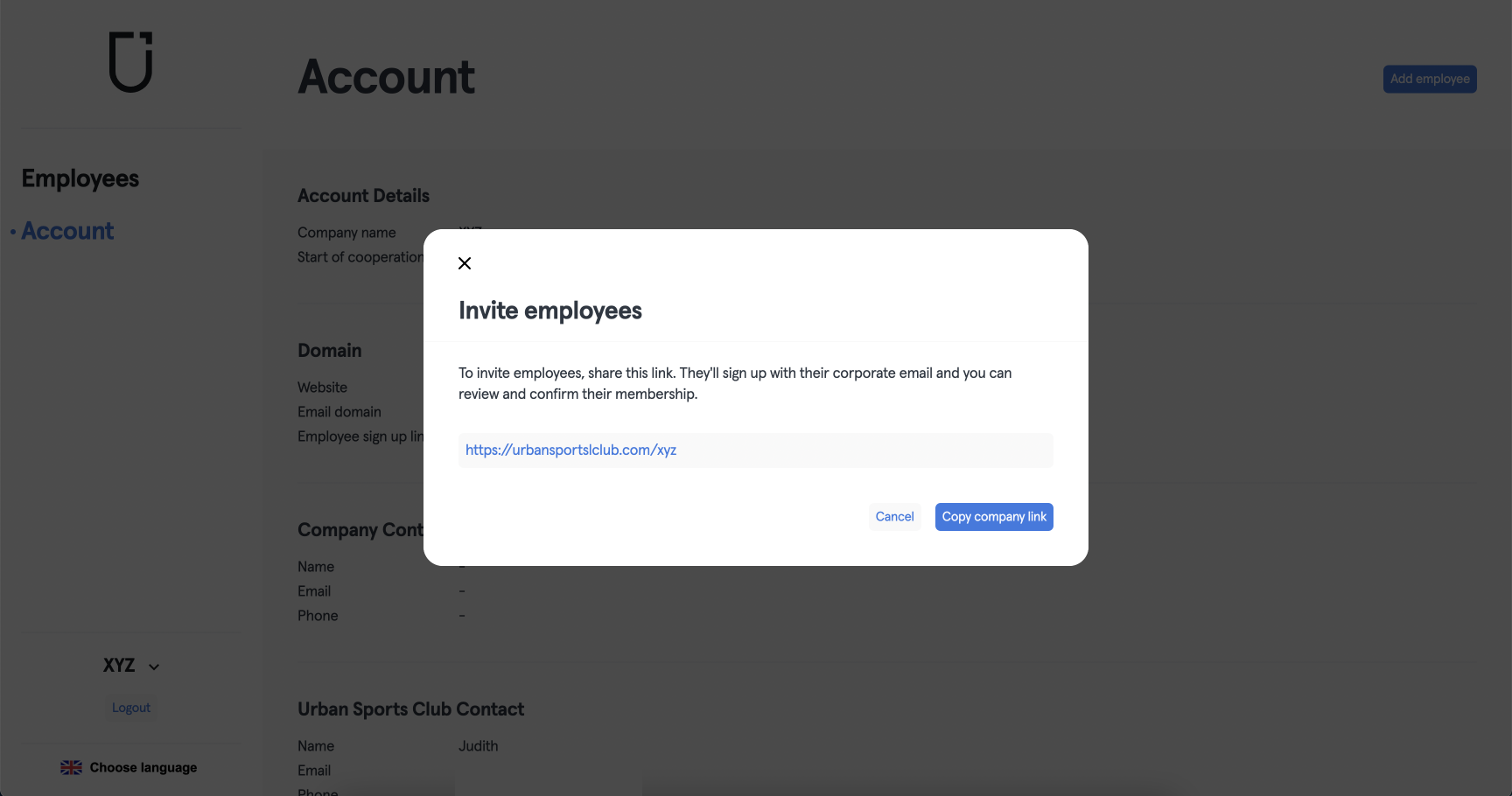 Inform and invite employees
Share the link to your Urban Sports Club company registration page with your team. You can access this page at any time in your company portal account.